SUCCESSFUL MINUTE TAKING -MEETING THE CHALLENGE
This session, recorded and presented by Heather, is appropriate for anyone who needs to take notes in meetings and produce professional minutes
At the end of this on-demand video you will:


be able to show your understanding of the meeting, agenda and minute taking cycle



have developed the role of the minute taker and be able to work successfully with the chairperson



show increased confidence in your minute taking abilities by understanding the power of effective preparation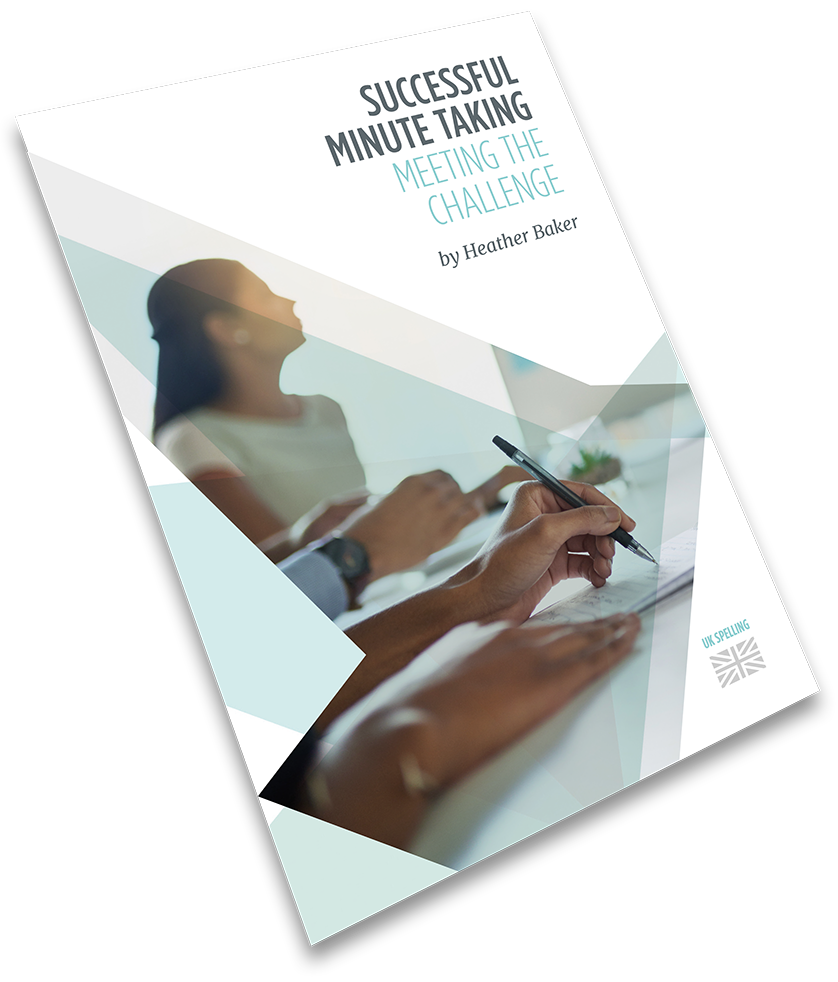 SUCCESSFUL MINUTE TAKING - MEETING THE CHALLENGE
'This session, recorded and presented by Heather, is appropriate for anyone who needs to take notes in meetings and produce professional minutes.
It covers the areas that people generally worry about most in these situations.
Find Out More
The training package in three parts includes:
Introduction, preparation, role and skills, example agenda, note taking, and business acumen (27 minutes)
Language, word processing, technology, summarising, listening, proofreading, your relationship with the chairperson and knowing what to record. You will also look at how to layout and write some minutes (37 minutes)
Example answer and personal action plan (6 minutes)
There are plenty of opportunities to practise the skills and, as with most of Heather's on-demand video training; you will acquire a minimum one month's access to this informative guide.
Learn at your own pace | At a time to suit you | Study anywhere in the world 
'Only Heather @BakerThompsonAL can make Minute Taking sound elegant & fun. 
That's skill #ExecSecLIVE'
Heather was a fantastic trainer – professional, thoughtful, friendly and inspiring – and the course was exactly the right balance between practical and theoretical tasks.
Our group gained a huge amount from attending her minute taking course and I will definitely be hiring her again for any future in-house training needs.
'It was a really clear, structured course. Good pace (kept to the agenda!!). Good to leave a course and feel like I can truly apply what I've learnt to my role.'
Minute taking for the National Audit Office
Successful Minute Taking - Meeting the Challenge Book
Baker Write Speedwriting Book
Baker Write Speedwriting Video
Prices are in £sterling. Prices and customer ratings are accurate at the time of writing only and prices and ratings are subject to change without prior notification. Errors and omissions excluded.