SUCCESSFUL MINUTE
TAKING – MEETING THE CHALLENGE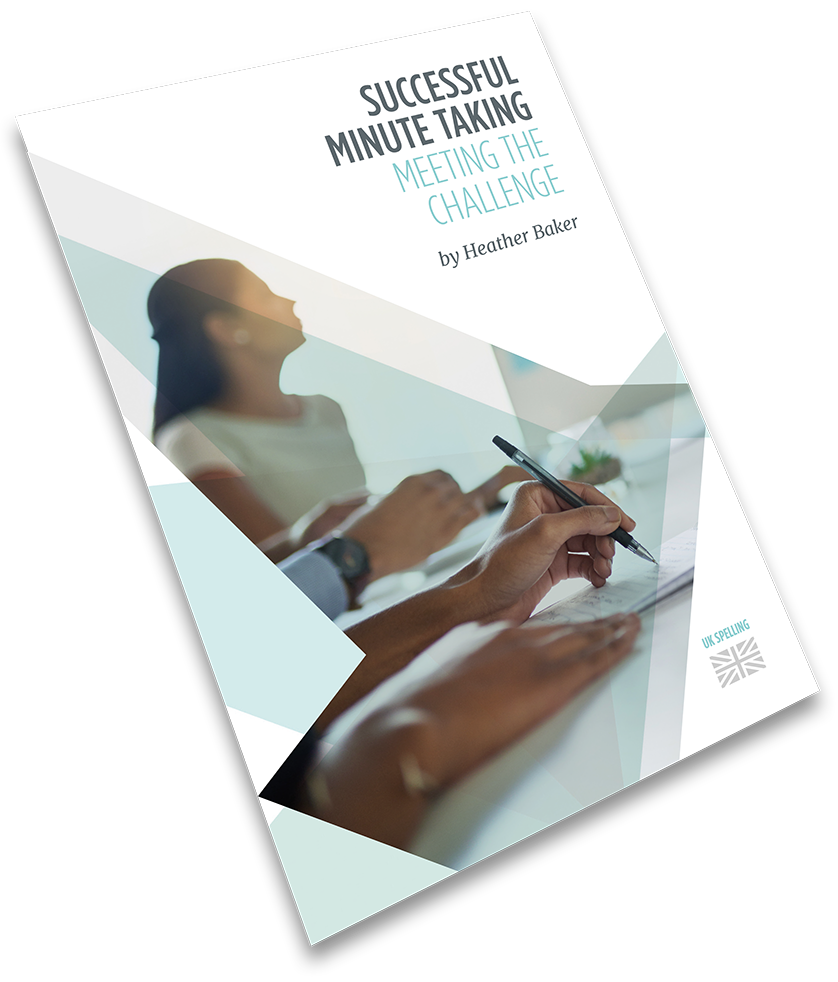 The book is available in paperback and for your Kindle. Many of Heather's books come with options to buy in UK or international spelling editions.
Successful Minute Taking – Meeting The Challenge
How to prepare, write and organise agendas and minutes of meetings.
I'd rather throw myself downstairs … That was how I used to feel about minute taking; this book is for those among you who feel the same. Learn the skills you need to be an excellent meeting secretary.


Example minutes and agendas



How to develop your skills in notetaking



Become more confident in your role



A checklist of what to do before, during and after the meeting



Help with layout and writing skills



Learn what to include in minutes



Understand how to become a better listener



How to work well with your chairperson



Lots of exercises and easy to read



Free downloadable workbook
'Really handy little book for those faced with the daunting task of taking minutes for a meeting. Definitely recommend.'