Learn in just a few hours!
Master within weeks!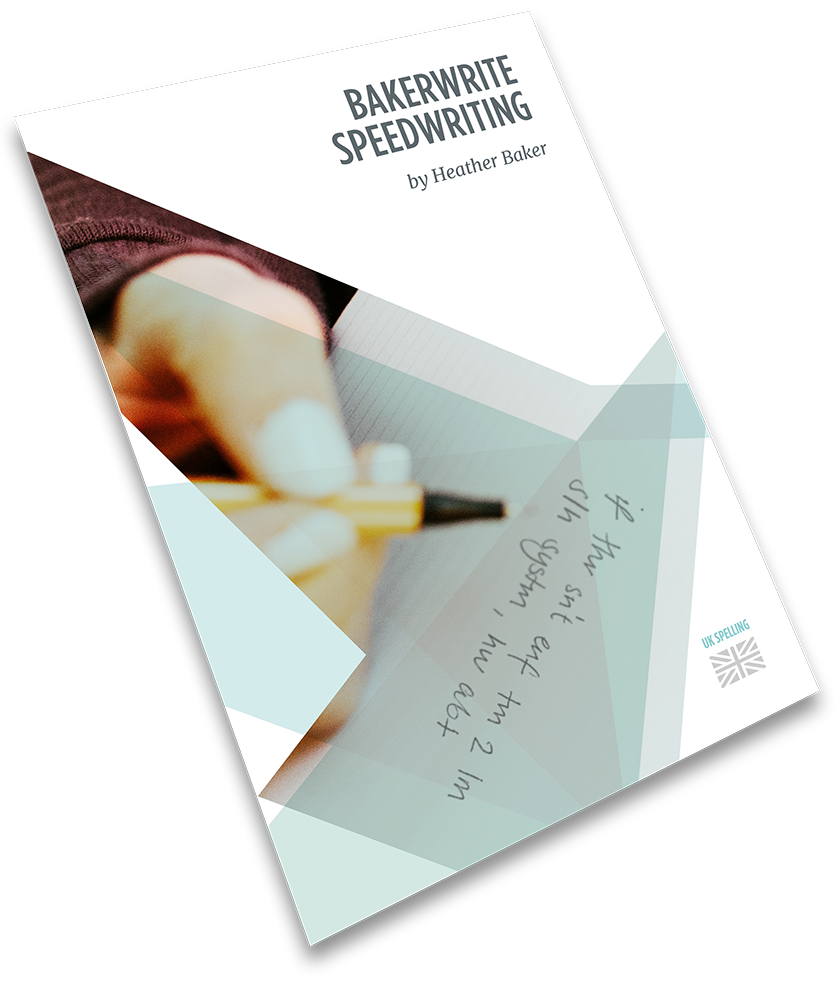 BakerWrite speedwriting was conceived by Heather back in 2004, in response to the need for an easy-to-learn and easy-to-transcribe system.
It's great – based around shorthand techniques – but far more than simply a new twist on an old favourite. BakerWrite uses only letters of the English alphabet. No lines or squiggles to master!
Learn in just a few hours! Master within weeks!
So often people take notes in meetings or lectures and then, guess what? When they come to read them back, they can't remember what their abbreviations mean – sound familiar?
This is because they have no structure to their note taking; they make up an abbreviation on the spot, and under pressure, and then, next day, have no clue what they meant.
With BakerWrite speedwriting you will develop a structure to your note taking; when you hear a word you'll know what your abbreviation is, you will write that down and then – hey presto! – be able to transcribe it easily next day.
Find Out More
This system is extremely flexible. There are guidelines and really only one rule. BakerWrite speedwriting enables you to create a structure that works for you.
The course is arranged in bite sized sections so learning can fit easily into your busy day. Heather presents six modules during this course:


Introduction and the basics



Phonetic options, use (or not) of vowels, letter positioning, writing tips and prefixes



More prefixes



Build a vocabulary and suffixes



Dictation



Personal action plan
Every section includes practical and helpful exercises.
Each part lasts 6-7 minutes and you can press play, pause and repeat as you grow your skills and start to build confidence.
To achieve maximum benefit, we recommend learners master each step before moving onto the next.
Ideal for anyone wishing to develop their speedwriting skills
Receive instant access for a minimum of two months to this comprehensive, step-by-step course, devised by Heather.
Learn at your own pace | At a time to suit you | Study anywhere in the world
'I practised my 250 words every morning for two weeks and, I can tell you, not only do I now take a lot of very good, useable notes, but it has forced me to pay attention to the quality of my handwriting again. A very successful exercise.'
'Highly recommended – I'm now a speedwriting ninja!'
'BakerWrite is the easiest shorthand system I have come across. Having studied all the major shorthand systems and even other speedwriting courses, I find BakerWrite a sheer delight.'
'I will use this system all the time.'
'Your system is so easy to learn and use.'
'I will recommend this course to everyone who takes notes.'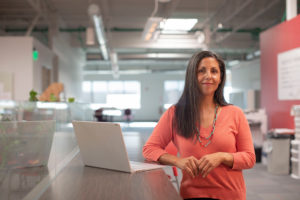 BakerWrite Speedwriting Book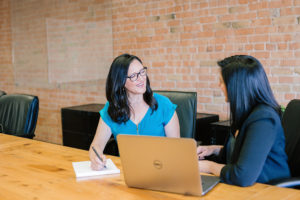 Successful Minute Taking - Meeting the Challenge Video
Prices are in £sterling. Prices and customer ratings are accurate at the time of writing only and prices and ratings are subject to change without prior notification. Errors and omissions excluded.