SUCCESSFUL BUSINESS WRITING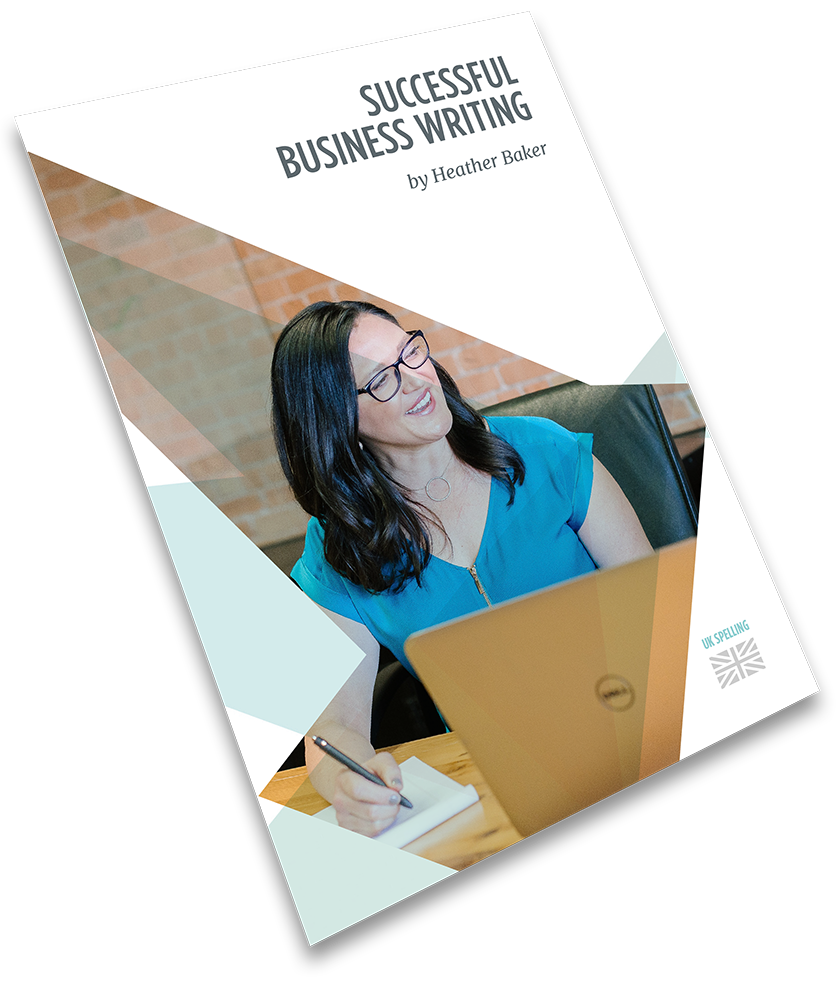 The book is available in paperback and for your Kindle. Many of Heather's books come with options to buy in UK or international spelling editions.
Successful Business Writing
Produce excellent and persuasive business communications
Dramatic changes in technology in the workplace mean we write so much more than we used to. It is vital to be able to express ourselves in a professional manner. This book enables you to plan, prepare and express your thoughts in a clear and persuasive way.


Achieve improved results through thinking about the purpose of the communication



Get what you need by identifying the background and needs of your reader



Create successful text for business letters, emails, reports, minutes, brochures, websites, tenders and social media



Ensure your organisation's good image through knowledge of proofreading



Gain techniques to prepare thoroughly



Write effective communications that persuade people



Give excellent impressions with well formatted documents



Avoid common mistakes of business writing



Exercises to help you improve your writing skills
Heather is passionate about the English language and its evolution in business.
She is a keen supporter of the Plain English Campaign and wants to bring business writing into the 21st century whilst maintaining excellent standards.
5.0 out of 5 stars 'An Excellent Teaching Book. LShelley
'I have an office apprentice and want to help her write effective and grammatical letters. I purchased this book to help me formulate my knowledge and thoughts into a teaching schedule. This book is a perfect course for such a purpose, clear, concise and with short exercises to practise the aspects described. It will greatly help me to impart my knowledge in an ordered and understandable way.' Reviewed in the United Kingdom on 10 May 2014
I did not find anything in this book I did not know already. However, given the poor examples of English grammar, spelling and punctuation one comes across in business and on websites every day, obviously there is a need for this type of book. Reviewed in the United Kingdom on 22 February 2014