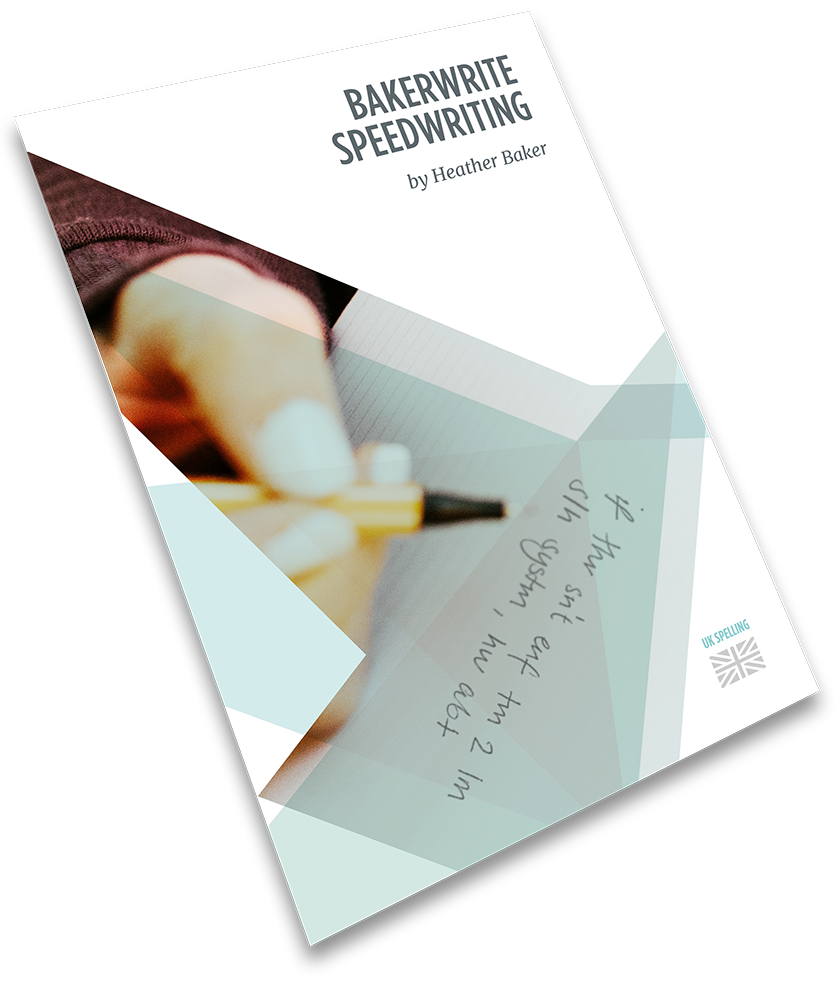 The book is available in paperback. Many of Heather's books come with options to buy in UK or international spelling editions.
This book contains a short dictionary to help you learn the new forms of the words.
We also publish an extended speed writing dictionary.
Speedwriting Modern Shorthand – An Easy to Learn Notetaking System
For faster notetaking and dictation
Most people need a notetaking system for work or study, but few people have the time or inclination to spend a year or two learning shorthand. BakerWrite
™

speedwriting enables you to learn a new system in a matter of hours and become proficient within weeks.


The book is laid out in 6 easy to follow lessons, that take about an hour each



Practical guided exercises, with full answers



No strange squiggles to learn - just different ways to use the letters you already know



Your notes will be easy to transcribe



Save time by reducing your written text by about 33%



Adapt the system to suit your needs



Free downloadable dictionary and workbook
'I am thoroughly enjoying learning a new skill from a book that is so simple to understand and I have already started to implement it.'
'BakerWrite is the easiest shorthand system I have come across. Having studied all the major shorthand systems and even other speed writing courses, I find BakerWrite a sheer delight.'
*Join over 25,000 people from all over the world  who have already studied this course